hello all,
i wanted to do some experiments with the body or salt or mstate after the soul and spirit were removed,
using the NaHCO3 method, i made a green solution,
i heated this solution until all of the body/mstate was precipitated, this would leave a yellow solution, after filtration en the body washed with fresh distilled water,
this was then dryed,
this body is extremely fine and white and no soul or spirit was present any more,
soul and spiritless body
now i added this to a test tube and started to heat it after some time the powder is turned to a grey powder.
body after heat calcining  
comparison of the the uncalcined and calcined body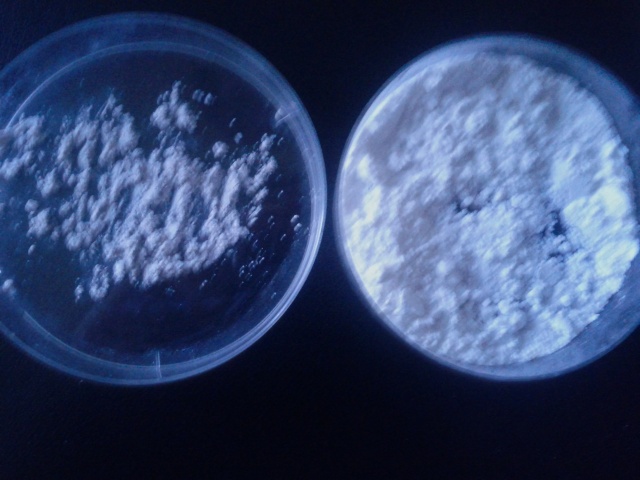 after adding some new powder to the test tube and heating it again it turned grey again, after heating it more and the test tube deforming of the heat the powder would turn to a nice and white colour again.
compression of the short calcined and long calcined body
comparison of the long calcined and uncalcined body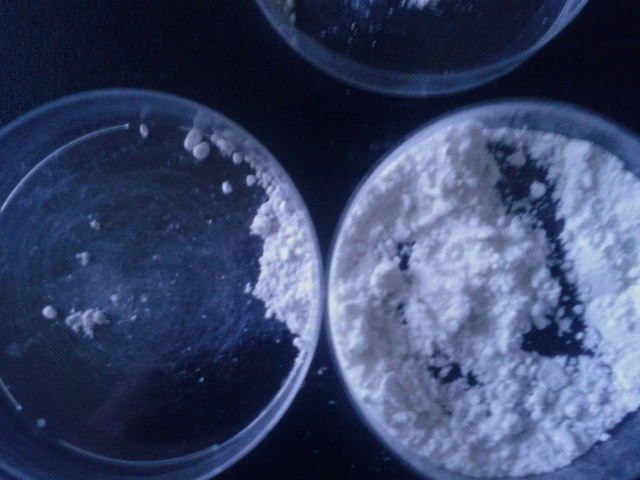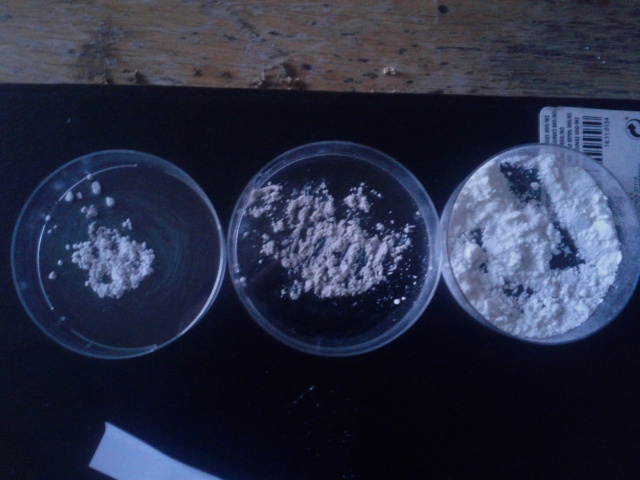 conclusion is that the body seems to be putrefyed by the heat calcining, it will go from white to grey and back to white,
the powders structure and behaver is the same as the uncalcined powder,
further observations will be shared when discovered.
with love...